Anoraks & Jackets
Here you will find a great selection of anoraks and jackets that are suitable for activities in the winter season! Whether the anorak or jacket is to be used as a warming surface or a protecting piece, or just a dot on the outfit, we have what you need.
WHY ANORAK?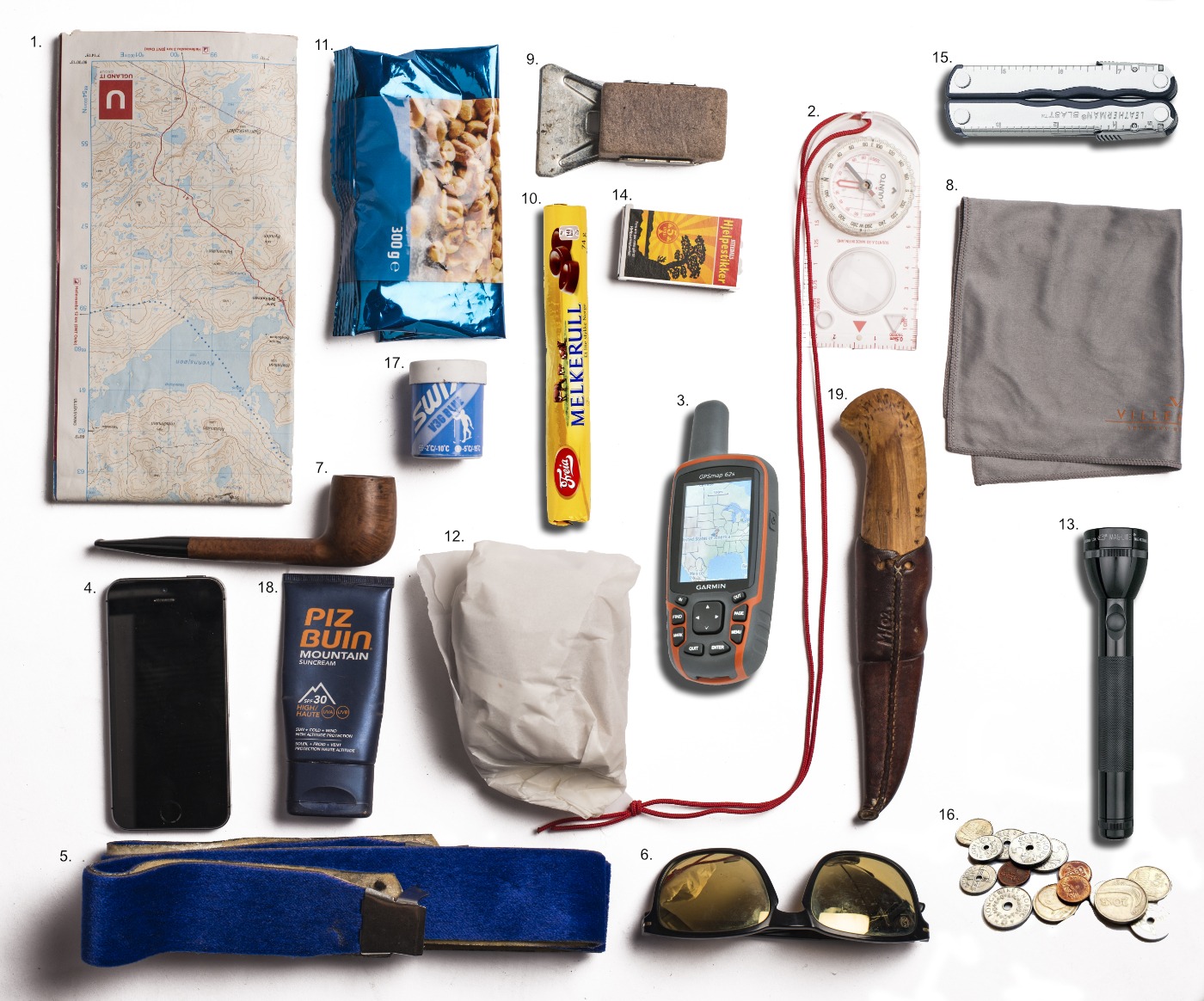 One reason: The large easy access chest pocket.
This is what Jørgen keeps in his chest pocket while crossing the Hardangervidda on Expedition.
1 – Map
You should never rely just on your GPS.
2 – Compass
Your most important safety tool.
3 – GPS
Quick and accurate navigation.
4 – Cell phone
Important communication safety tool.
5 – Skins
Don't be lazy – take the time to take them on and off when needed.
6 – Sunglasses
The sun can be extremely strong in the heights – important to protect the eyes at all time.
7 – Tobacco
Or other fixes for bad habits.
8 – Polishing cloth
Convenient for wet days.
9 – Cork
Make sure the wax lasts longer.
10 – Chocolate
Quick energy – and Norwegian chocolate tastes damn good.
11 – Nuts
Keeps you going the extra mile.
12 – Food pack
When old – it can be nice to move while eating.
13 – Flashlight
Essential safety.
14 – Matches
Make a fire? Or simply light your cigarette.
15 – Multi tool
Equipment will need fixing or modification in the field – and you cannot take your full tool case.
16 – Coins
You're glad you have some coins should you pass a hut offering a coke or beer.
17 – Ski wax
Essential.
18 – Sunscreen
The sun can be really strong in the heights – protect your face.
19 – Knife
The multi tool does not replace the good old knife.