PRODUCT & ENVIRONMENTAL ATTITUDE
While the biggest polluters in our industry compete to make the most noise about recycling and other green initiatives, we try to focus on what matters; fewer products. We do not believe in the ever-growing fabricated need for micro-specialized clothing for each of your outdoor activities. As an outdoor company, we're acutely aware of this impact and we do our utmost to keep our environmental footprint as small as possible. And this is a team effort.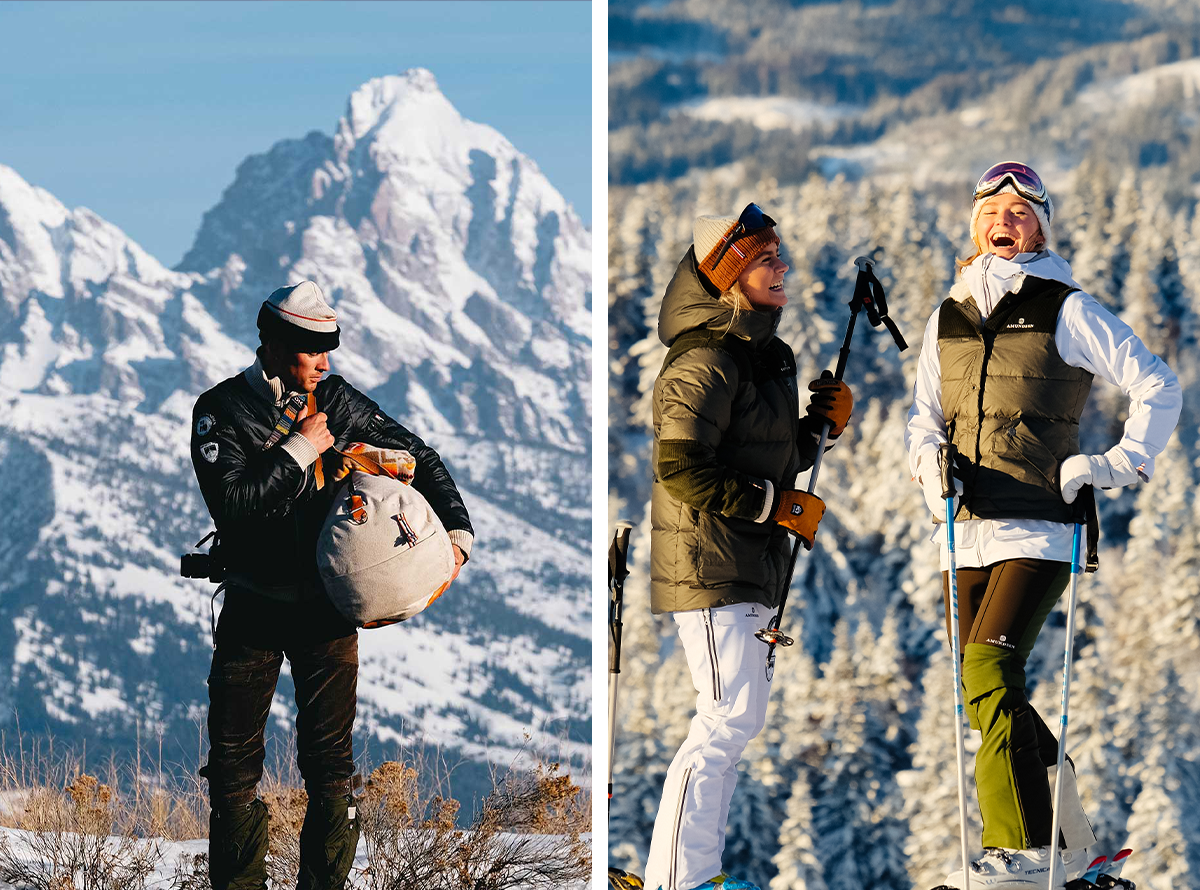 LONG-LASTING, STYLISH, TIMELESS.
We design every product with the intention of it making a difference, both for our customer and for the world. We see our design and development process of each style as an important long-term investment – equally for us as company and for our customers. Outdoor enthusiasts are usually not just climbers, freeskiers, or campers. They are usually exploring a multitude of activities in the wilderness. It is nature that drives them—not just the activity. It is therefore vital that your outdoor garments are versatile enough to be used across most activities, conditions, and situations. This also reflects on our view on trends within the fashion industry. We do not think you need new clothing just because a new color or fit is trending, or because you plan to undertake a new type of activity. We strive to design simple, honest, and back to basic products with a timeless design and color palette. Through the quality of material use, technology and craftsmanship we continuously make sure your timeless and versatile garments lasts for generations.
THE AMUNDSEN LEGACY
When Roald Amundsen set out to conquer the South Pole in 1911, he chose to learn from the best possible source and went to live with the Inuits to study their knowledge on cold weather survival. Looking back on his legacy over 100 years later, the very foundations of Amundsen Sports are made of the standards set by Roald Amundsen and his spirit of adventure. His successful combination of tradition with innovation strongly inspire us on our mission to enhance and simplify the everyday life for outdoor enthusiasts. We develop smart products inspired by the past and built for the future with advanced technical features and state-of-the-art materials. The products we tested back during our first years are still the heart of our collection. A sign of our continuous quest to make Versatile and Timeless products of the highest possible quality. We still place field testing adventures at the core of our business— adventures full of play and in touch with the inner child.