NORWEGIAN WOOL
Wool is an essential part of our heritage. We take great pride in using Norwegian wool, renowned for its durability and ruggedness. The wool is harvested from free-ranging sheep living the high-life up in the Norwegian mountains of Hallingdal from June to September. After the harvest, it respectfully spun and knitted in Italy. The tough fibers from the Norwegian sheep are developed to withstand the rugged climate which gives this sweater just the right weight and protection for us enjoying the same rugged territory. Since we have a broad range of wool sweaters, hoodies and so on, we use 3 different types of wool; 100% Norwegian wool, recycled wool and merino wool. To make the most of your outdoor activities, it's important to pick the right clothing for the activity and conditions. A lightweight merino wool sweater that's breathable, helps to regulate your body temperature without getting cold, whereas when you're on a hike or after your skiing sessions, a warmer wool sweater can offer you great comfort and a warm layer underneath a jacket on colder days.
SUSTAINABLY SOURCED WOOL
For any adventure, wether you're aiming for Galdhøpiggen, powder snow or a cold afternoon – staying warm is key. Not only is it important to pick the right clothing for the activity and conditions, it's also important to choose the right material. Synthetic materials as polyester are often used to insulate clothing and can offer great standards. Nevertheless, nature already offers highly functional and complex raw materials. Wool is a natural "high-tec" fibre and possesses a number of advantages, such as it's ability to uptake and release moisture vapour up to 36% of its dry weight, while being water-repellent at the same time.
Since wool is thermoregulating, it also provides a cooling effect and prevents one from overheating even during intense exercise or unexpected warm weather conditions. So wool is able to always deliver comfortable, cozy warmth regardless of activity levels or altering temperatures.Another important aspect is the odour neutralization. Since wool wicks moisture away, it can never build up the bacteria that causes bad odours, for a longer use without unnecessary wash cycles, i.e. during travels, outdoor adventures and several-day mountain trips.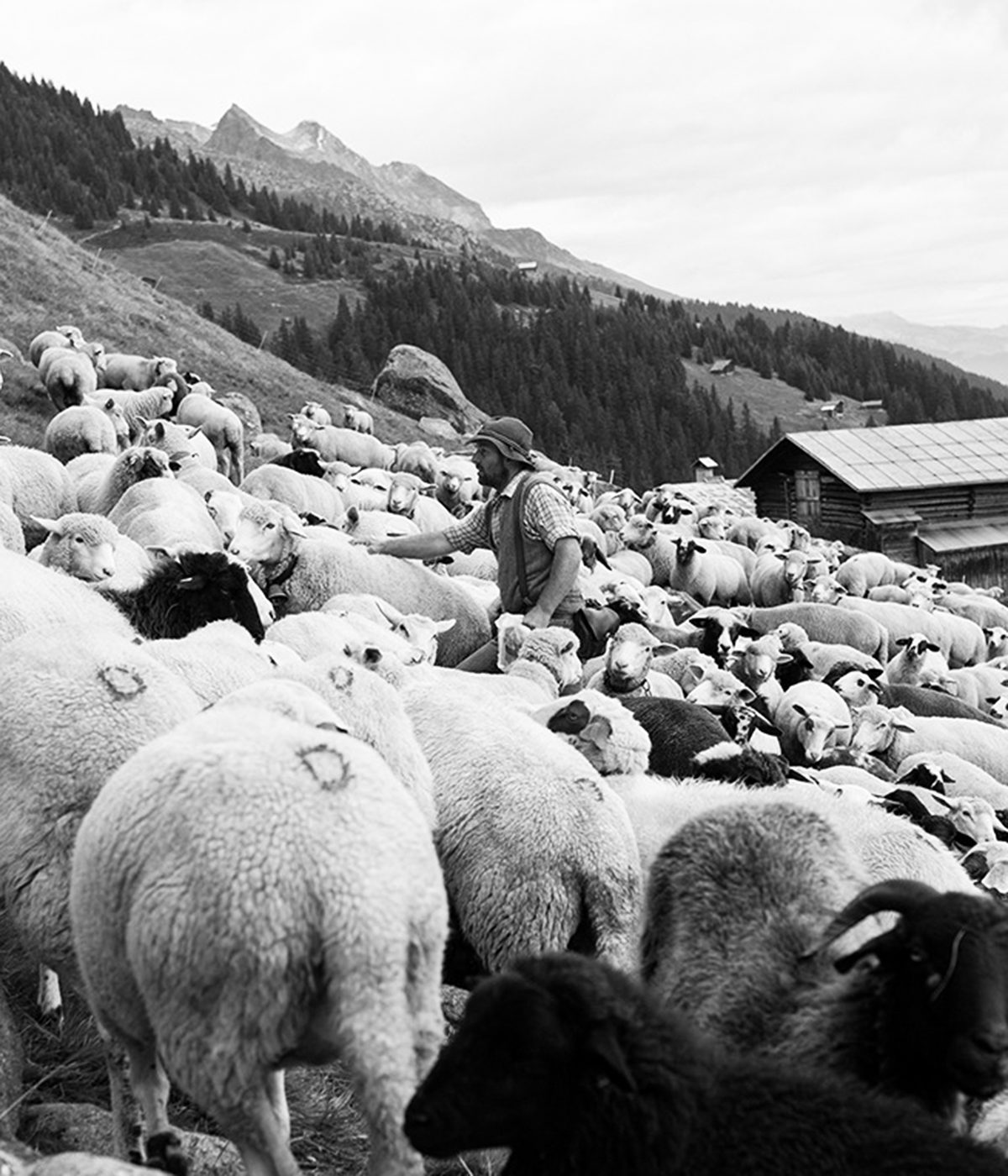 RECYCLED WOOL
Recycled wool is a very sustainable option, as it saves a considerable amount of water, reduces land use and the use of chemicals for dyeing. Our recycled wool products are RWS-certified, which certifies the origin of wool by tracing production cycle from the raw material. RWS-certified wool comes from sustainable farms that respect animal welfare, the environment and the economic and social conditions of the farmers themselves.
MULESING-FREE
The term "mulesing" has to do with the production of merino wool and is a highly controversial topic and has become an important topic when it co mes to the use and production of merino wool. It is a method used by sheep farmers preventing their sheep getting infections caused by insects. Mulesing procedure means cutting skin from around a lamb's breech to create an area of bare, stretched skin. Because the scarred skin has no folds or wrinkles to hold moisture and feces, it is less likely to attract blowflies who might cause the death of the sheep. Mulesing is a painful surgical procedure for sheep and it can be avoided. All of our merino wool is mulesing-free and it is crucial for us that no sheep are tortured.
BIODEGRADABLE AND RENEWABLE
Sustainable value creation is our highest priority. We try to protect the environment as much as possible by producing minimal waste and we place a strong emphasis on recyclable and compostable processing techniques. Wool is made out of keratin (same protein as human hair), which means that micro-organisms in soil or water can break down woollen matter.