Text; Jørgen Amundsen | Photos; Amundsen Sports / NATIONAL LIBRARY OF NORWAY, PHOTO COLLECTION
Looking back at our family heritage and outdoor sports in general, we see that a lot of ancient know-how has disappeared in how one dress in nature today. What is going on in terms of material use? What happened to the knickerbocker that all real mountain men preferred before?
We wanted to find out, and developed the first truly technical knickerbockers and took them to Antarctica for testing.Our findings placed the knickerbocker as the very foundation of our product approach and concept.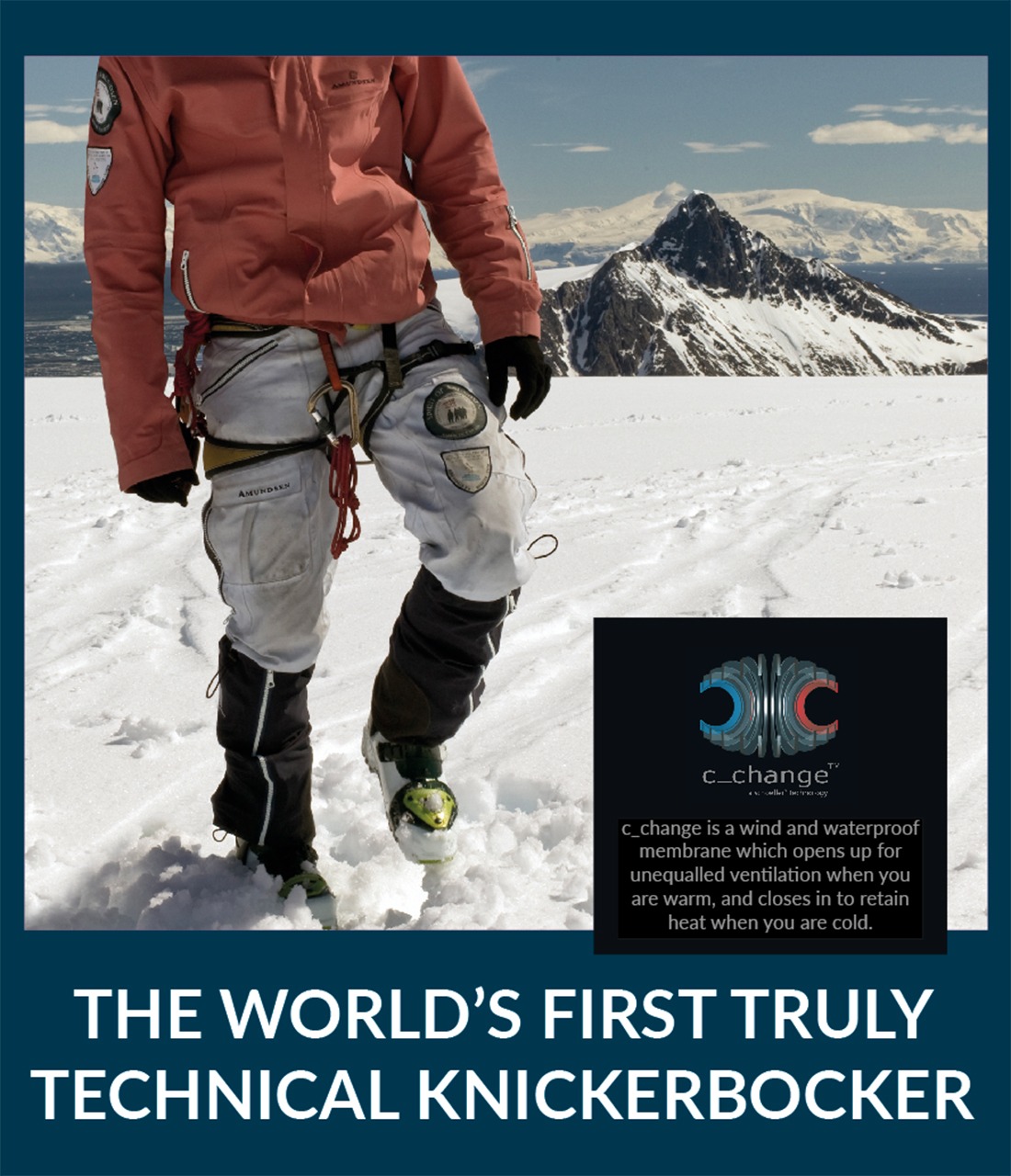 WHY KNICKERBOCKERS?
Adapt to all conditions
The weather changes quickly, so should your clothing. To stay warm and dry is everything. Knickerbockers let you adapt to your environment
Ready for any situation
Knickerbockers are the most versatile garment covering all your outdoor activities and when you get back, whether it is to your tent or cabin, the wet part stays with your boots and you are comfortable indoors too.