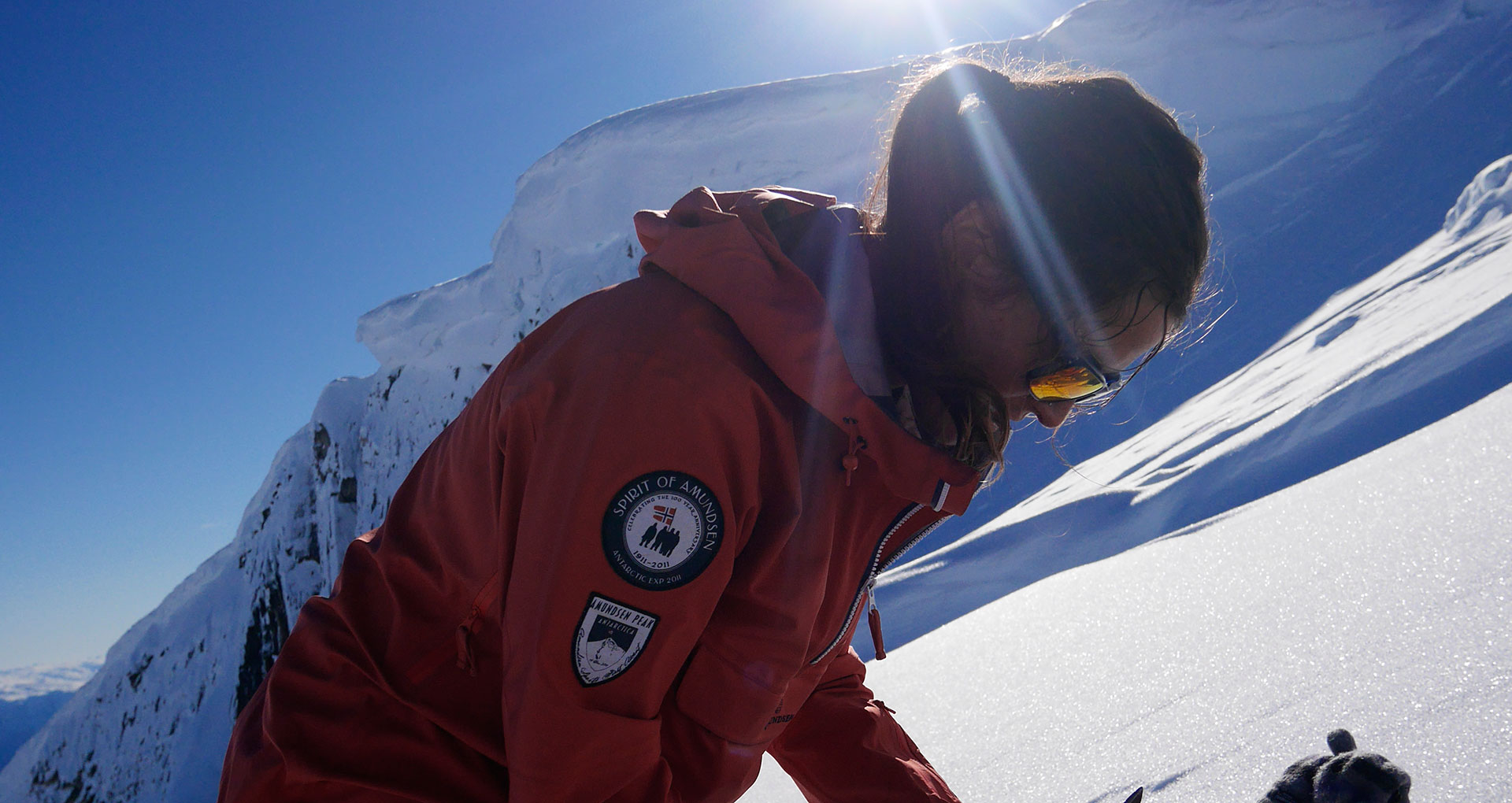 Stretch waterproof – Tested in Antarctica.
The Amundsen Peak Anorak is our first anorak, which we have been perfecteing over several years. It was first made for our Antarctic Expedition in 2011, and received it's name as it protected us during the first ascent of Amundsen Peak.
The anorak is ideal for ski touring and expeditions small and big. The combination of stretch, waterproof and bretahing capabilities ensures a combo of full protection combined with the comfort you need.