TEXT; TRYGVE MARKSET | PHOTOS; CHRSITOFFER BRAATHEN & CHRIS. LØVENSKJOLD
We´re finding ourselves in a cold camper-van parked just outside the rustic timber-lodge of Talkeetna Air Taxi – located some 115 miles north of Anchorage on the southern edge of the Denali National Park, Alaska. This charming aircraft-business started up in the early heydays of Alaskan aviation in 1947 and now runs 10 bush aircraft, including ski-equipped de Havilland Otters and Beavers. We are here, inspired by the essence of "field-testing" the upcoming line-up of Amundsen Sports winter clothing –  in the harsh climate of Denali´s jagged spires jutting up from the glacier like broken teeth.
When Roald Amundsen set out to conquer the South Pole in 1911, he chose to learn from the best possible sources and went to live with the Inuits to study their knowledge on cold weather survival. During the Amundsen´s North West Passage (1903 – 1906) they wintered on the south coast of King William Island, known as Gjøahavn. Near the end of 1903, a small band of inuits appeared at Gjøahavn. Soon an Inuit village grew nearby. These were the Nestiliks, the most isolated of the Canadian Inuits.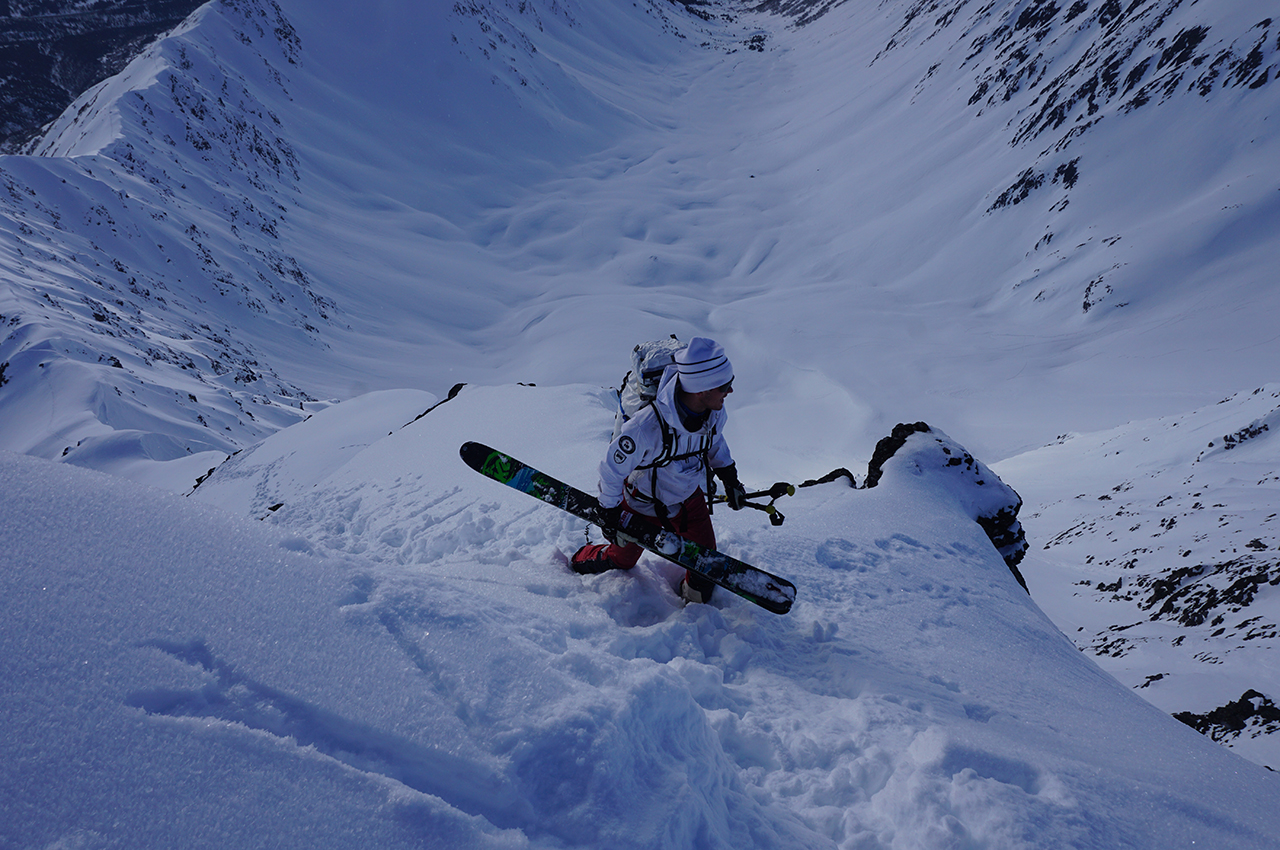 Amundsen made friends with the Nestiliks, and a two-year amicable relationship started. The Norwegians learned the Nestiliks language and were able to fully communicate with the inuits. Amundsen and his men learned how to make Igloos, how to make sledge run at low temperatures, how to drive dogs – and most important – the art of dressing warmly in loose furs. Amundsen got strongly inspired by these people, and their incredible surviving skills. Most likely, the wisdom drawn from the inuits, made Roald Amundsen succeed were other failed. In essence, Amundsen´s voyage through the North West Passage resembled a thorough "field test" for later expeditions.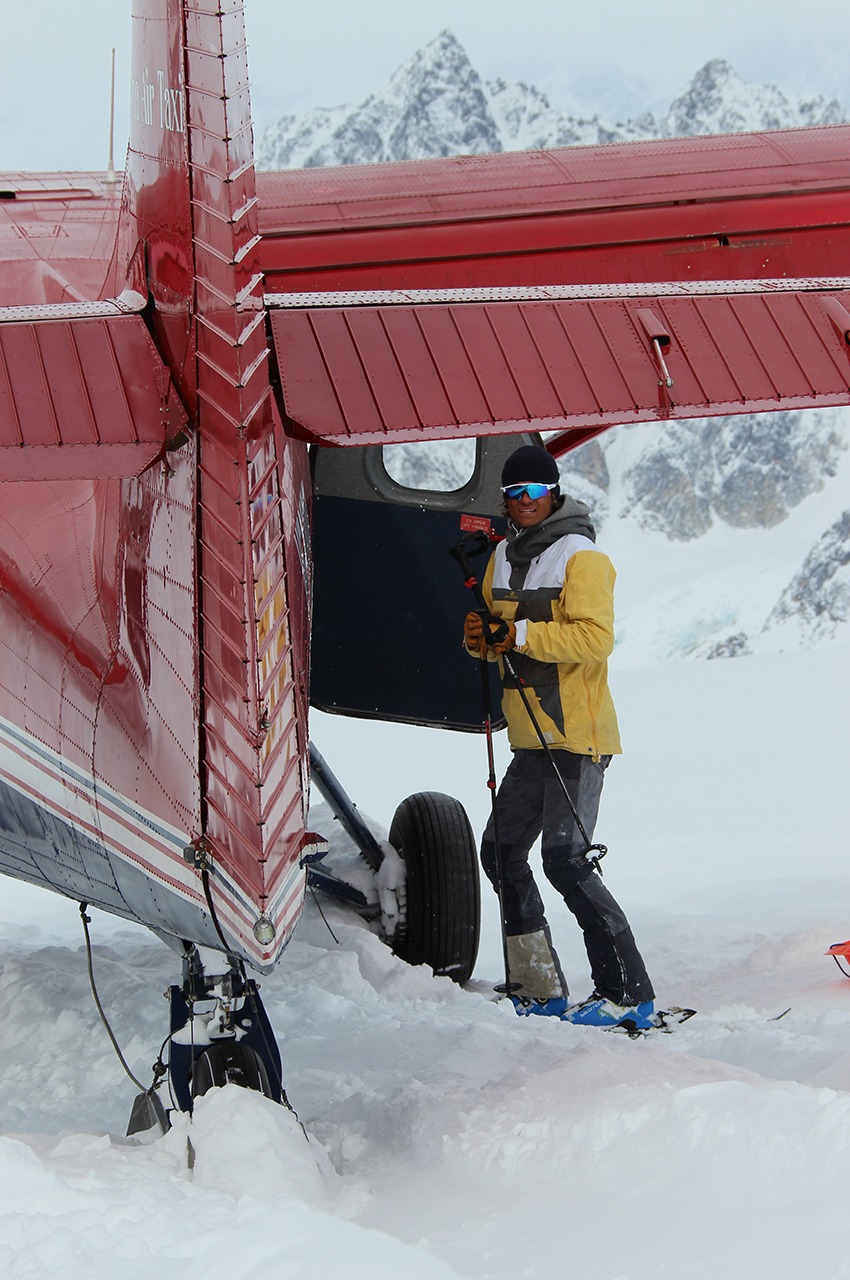 Seated in the de Havilland Beaver aircraft, we´re flying alongside 2000-meter-tall granite walls, crossing jagged mountain-passes and working our way towards the infamous Little Switzerland. 6-feet of fresh powder makes the landing interesting, and the avid pilot and mountain-climber Jake, repeats the landing and take-off three times to make the runway. Our landing-spot, Little Switzerland, is the name given to a series of dramatic granite spires strutting out from Pika Glacier. Found just 35 miles south of Denali (also known as Mt McKinley and the tallest mountain in North America), this sub-range provides ample opportunities for for us to ascend dramatic towers in single pushes from our basecamp on the glacier. Little Swiss is an alpine playground in a grand setting.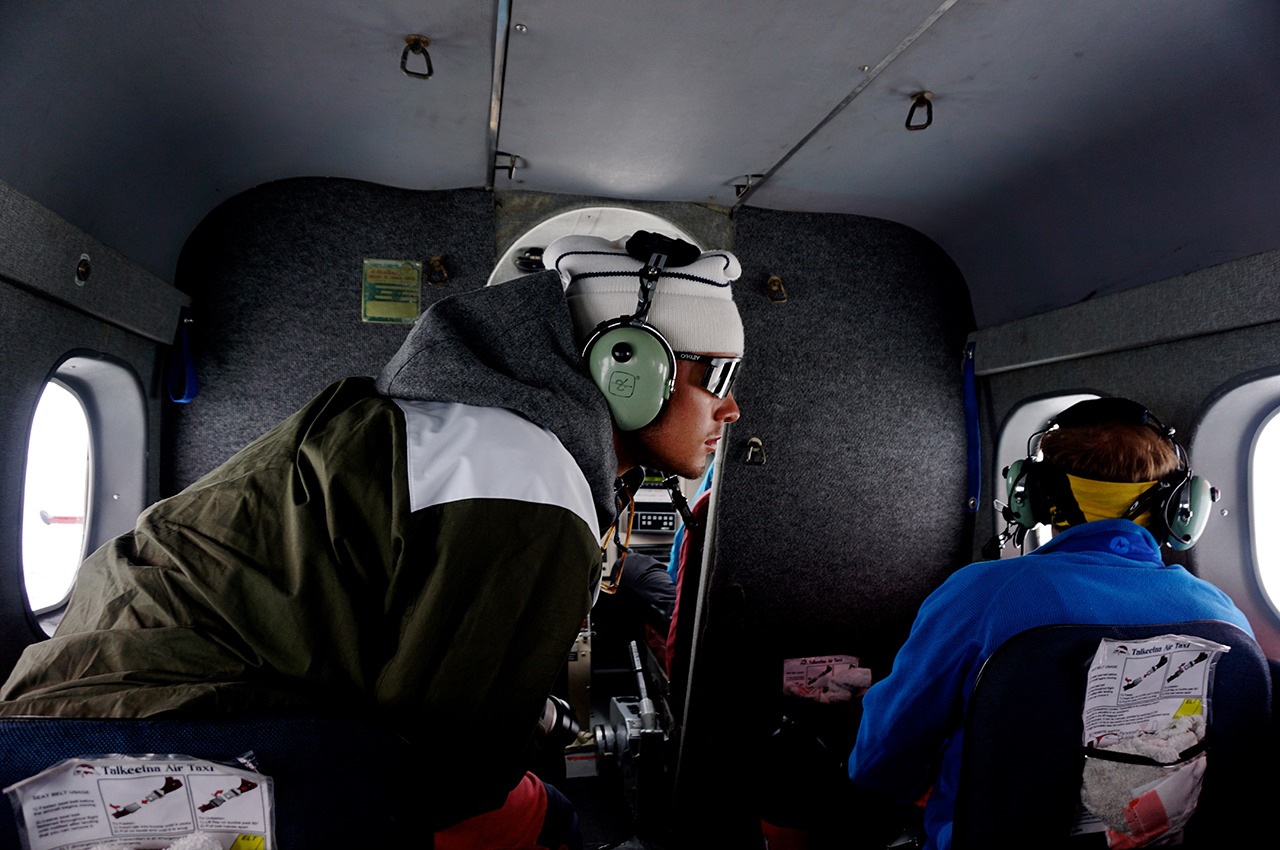 After days camping out the high alpine, climbing and skiing peaks like South Troll, North Troll, Crown Jewel and Royal Tower – we had put our products to test. Anoraks made of hi-tech organic cotton Ventile proved to be warm, windproof and weatherproof even in the most extreme conditions. And our knickerbockers did not let us down, serving as the most adaptable and versatile garment on the market – even in the harsh Alaskan climate.
Returning in pilot Jake´s de Havilland Beaver aircraft, Denali National Park showed off her stunning beauty and reminded us that nature always gives wisdom and answers.