We were given the honor of designing and producing the 125th year celebration sweater for Sons of Norway – Read about the partnership here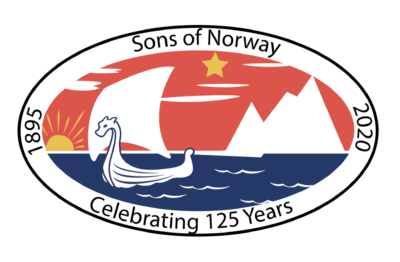 SONS OF NORWAY X AMUNDSEN SPORTS


Sons of Norway & Amundsen Sports synergy 
We were given the honor of designing and producing the 125th year celebration sweater for Sons of Norway. The rich history and heritage of Sons of Norway is something to be proud of. 2020 will be a special year for you, the members of Sons of Norway celebrating 125 years of existence in the United States. This gives reason to celebrate and unite through a visual standpoint.
"The purposes and goals of the Founders were to protect members of Sons of Norway and their families from the financial hardships experienced during times of sickness or death in the family. Over time, the mission of Sons of Norway has expanded to include the preservation of Norwegian heritage and culture in our Society. We have grown since our beginning and are now the largest Norwegian organization outside Norway". 
For Amundsen Sports, we are proud to partner with Sons of Norway on this project. Our synergy through Norwegian heritage is strong, and we worship the work you do to preserve and spread Norwegian culture in the United States. We build our legacy on Roald Amundsen and his accomplishments as an explorer. He was a pioneer in his time for placing Norway on the map, and in many ways doing similar work as the founders of Sons of Norway.
Foundation Contribution
Today, you are not just purchasing a sweater. A $25 contribution will go directly to the Sons of Norway Foundation. The Sons of Norway Foundation is dedicated to funding activities that preserve and promote Norwegian heritage, positively affect members, and make Sons of Norway communities a more vibrant place to live.
The fund works towards, not limited to:
Creating opportunities for higher education as a means for success.
Showcasing our unique Norwegian heritage to wider audiences.
Exploring cross-cultural exchanges.
Providing humanitarian support to Sons of Norway members who are victims of natural disasters.
The Sweater
Manufactured in 100% merino wool of the finest yarn. Neatly knitted to perfection for the ultimate fit and feel. SOFN very own celebration patch will pride the left chest of the heart region. The sweater walks a fine line between formal/informal and can be used for all occasions.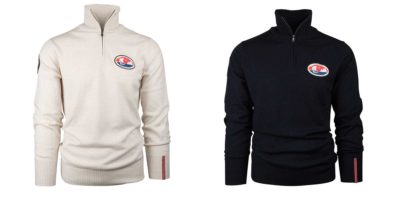 Delivery
We are aiming for delivery by December 24th 2019. This will be confirmed on September 1st.
Congratulations on the upcoming anniversary year!
All the best from Sons of Norway and Amundsen Sports
Please refer any questions or concerns to jc@amundsensports.com